2023 is well underway and as we embark on a year set to take our Epping City Improvement District to new heights, we introduce you to our core team and share some important reminders from ECID and the City.
As always, our focus remains on developing a safe, accessible and welcoming urban ecosystem for all workers, visitors and community members in our district. We are firmly committed to supporting the property and business owners in our locality, and our aim is to build upon last year's successes by strengthening and enhancing our services.
Meet our Epping City Improvement District managers!
Meet your managers! Committed to making Epping City Improvement District a thriving and well-run organisation for our community.
You can contact them directly on:
Wandré Nortje – Senior Manager (centre)
061 971 6155
wandre@geocentric.co.za
Renaldo Kleinsmith (left)
084 367 2226
renaldo@geocentric.co.za
Lehan Joubert (right)
084 454 4857
lehan@geocentric.co.za
General CID enquiries can be directed to ecid@ecid.co.za
For Public Safety Emergencies contact our 24-hour control room on 021 565 0900.⁠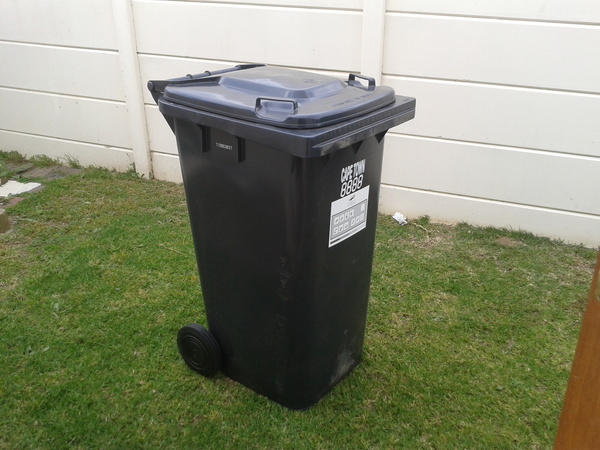 How to replace a wheelie bin
Registered property owners are entitled to a 240-litre wheelie bin for the household. To replace a wheelie bin that has been damaged or stolen, the registered property owner or property managing agent need complete a Supply of Services Application Form from the City of Cape Town's website and submit it with a copy of your ID at your nearest Walk-in Centre or email it to wastewise@capetown.gov.za.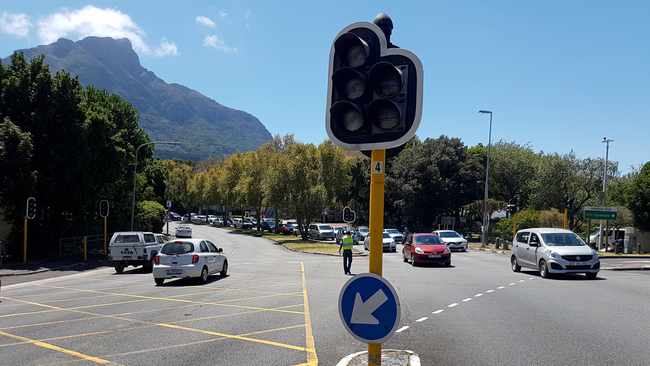 Logging a service request with the City
Did you know that you can log a service request – such as a faulty streetlight, water leak or pothole – directly with the City on their website and receive updates within minutes. Their online service request portal also allows you to track your request using your reference number and opt in to SMS or email updates.
Report Illegal Dumping
Tackling illegal dumping remains one of the biggest challenges of our City Improvement Districts and one you can assist in by reporting an incident directly to us on our CID WhatsApp group monitored 24/7.
This includes not only rubbish, but also rubble. The practice costs Cape Town taxpayers millions of rands in maintenance on top of usual taxes.
The City is also clamping down on illegal dumping and has launched a reward system for reporting tip-offs about illegal dumping activity to their 24-hour toll-free number (0800 110077). Those convicted of illegal dumping could be fined up to R5 000, have their vehicle impounded, or face a two-year prison sentence. In addition, for every report that leads to a fine and conviction, the City is offering a reward from R1 000 up to R5 000, depending on the offence.
City notices
General Valuation Roll 2022 open until 30 April
​​Legislation requires municipalities to undertake a General Valuation (GV) every four years. The City of Cape Town initiated this process last year and the GV Roll will be ready for property owners in the metro to inspect from 21 February 2023. Objections must be submitted by no later than 30 April 2023. The GV determines what contributions property owners make to the rates account. Rates are used for shared services such as fire services, libraries, recreational areas and clinics. New rates will be implemented from 1 July 2023. 
Read more.
Mayor Hill-Lewis calls on Capetonians to help end load-shedding using solar incentives
Cape Town Mayor Geordin Hill-Lewis has welcomed the new incentives for households and businesses to install solar generation, as announced in Finance Minister Enoch Godongwana's national budget. From 1 March 2023, businesses will be able to reduce their taxable income by 125 percent of the cost of an investment in renewables. Changes to the Bounce Back Loan Guarantee Scheme will guarantee solar-related loans for small and medium enterprises. A new tax rebate incentive will also help individuals recover 25% of the cost of installing rooftop solar panels in the 23/24 tax year up to a maximum of R15 000.
Beetle pest spreading steadily
The invasive Polyphagous Shot Hole Borer beetle (PSHB) has been spreading steadily, with the latest infestations confirmed in Observatory along the Liesbeek River, and Kenilworth. The City has recorded at least 128 sightings of this pest in the Southern suburbs within less than a month.